5 Best Digital Marketing Strategies to Generate Leads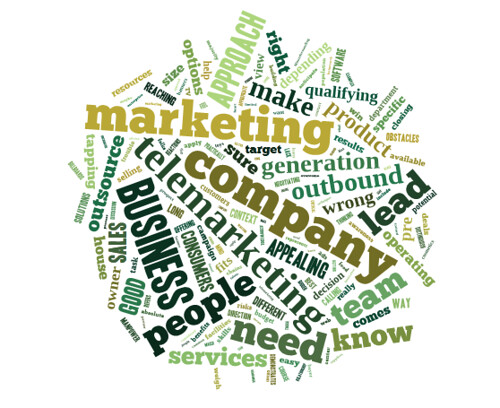 The most important aim of any digital marketing strategy is to generate new leads who will eventually turn into loyal customers. Having a robust online presence is an excellent method to attract potential customers, but you should focus on increasing your chances of converting site visits into leads.
In this blog post, we'll describe the five best digital marketing strategies to generate leads.
1. Create Landing Pages with Calls to Action
The product or service description on your landing page needs to be short and concise since most people are overwhelmed with information and don't want to dig through loads of text to locate the relevant information. Briefly outline the types of services alongside the prices and benefits of working with your company. We recommend placing a call to action button next to each service so that your prospective clients can easily reach you via email.
2. Optimise Your Google AdWords Ads
Many Google Ads are remarkably identical, thus clients have little incentive to choose one over the other. When every ad appears to be the same, there is a big chance to stand out from your competitors away!
With Google AdWords, every click will cost you money, therefore you must guarantee that your text meets the user's intent. As one of the top digitall marketing companies, we concentrate our marketing effort on keyword research and refinement to make promotional texts compelling and SEO friendly.
3. Create Local Listings
Local listings are another wonderful lead-generating method if your company provides services for local clients. Nothing inspires greater trust in a customer than a well-written, comprehensive internet listing.  Local listings make it easy for your prospective customers to find your business.
Obtaining visibility in local periodicals (online or offline) via paid articles, paid advertising, and local social media groups. Getting your business listed in appropriate directories, concentrating on local SEO, and maintaining the accuracy and timeliness of your listing are essential for attracting prospective clients locally.
4. Use Remarketing Techniques
Remarketing is one of the most effective techniques to improve your company's revenue. It is basically a digital media marketing approach for retargeting website visitors or engaging with previous clients.
For instance, suppose you went to a website looking for custom-made t-shirts, looked through the list of items but left without buying anything. Yet, within several hours after your visit, you may have spotted advertisements for the same t-shirts in search results, social media, and so on. That is how remarketing works.  In fact, it multiplies the impact of all of your other marketing initiatives by putting you in front of your target clients over and over again. Using the Google Display Network for remarketing expands your reach across thousands of websites and social media platforms.
5. Use Competitive analysis and SEO
SEO strategy is your best bet for generating focused leads at the lowest possible price.
Begin by using keyword research tools to explore long-tail keywords (three to five words) relevant to your business. This will allow you to attract high-quality leads that are looking for a specific type of goods or services.
However, you should remember that SEO takes longer to create traffic than social media advertising. Digital marketing companies working with clients' SEO and we know that in most cases, SEO takes an average of 6 months to produce a spike in traffic, with the full effects of excellent SEO methods becoming noticeable after 12 – 24 months.
Check out what type of keywords work for your competitors. It will help you predict KPIs and measure the effectiveness of your SEO lead generation strategy.