Mark Digital Media's Deals
Trader Pack Deal
(£140pcm)
For sole traders and tight budgets we provide our Trader Package Deal.
Providing all the essentials for any online marketing operations we focus on getting the basic's in place and then over time build a campaign to focus on your goals. This is ideal for the organization / individual who although cannot reach a competitive budget is happy to make progress over time to grow in their market and establish their brand.
Max Target Area: National

Up To 3hrs Per Month
Bespoke Service
Monthly Updates
Optimize 3 Pages Per Month
Build 3x Social Networks Per Month
4x Blog Posts Per Month
Website Audits When Required
Market Research When Required
Expected Results 6 - 12 Months
*Please note that although these services can take time to get results that is not always the case. But we will not sell this on that kind of promise. They work exactly because they are slow and in line with Google guideline's which means that while others may come and go, our clients will be making steady growth in their markets to eventually find themselves competing with national competitors in their area, but for a fraction of the cost.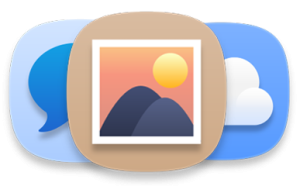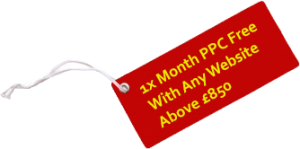 How to redeem:

*Coming soon.
Kick-Startup Deal
(£200 Saving)
The perfect deal for any new venture or project. For any website design project above £850 we will provide one month of Google ads free. This is the best way to get any project off the ground and up and running.
Max Target Area: Local

Maintain A Top 5 Position On Google
White Hat (Safe) PPC
Monthly Updates
Keyword Research
Up To 3hrs Work Each Month
Advanced PPC Techniques
Expected Results 1 - 3 Months
*Please note we are a reputable company who do not make any false promises to our clients. All advertising comes with a measure of luck and risk which is why at these budget levels we see these expected results.