We are happy to announce the fourthcoming launch of Mark Digital Media's first NFT collection on Opensea through the polygon blockchain.
Like many, we believe the advantages of Web 3.0 and the NTF space will be a growing asset for all. Our focus is to develop these technologies and platforms to the benefit of all economic stakeholders from future industries to traditional brick and mortar businesses.
Project Roadmap:
2023 Q1: Build market
2023 Q2: Expand into different business industries
2023 Q3: Focus on increasing value to NFT's
2023 Q4: Develop new tools for brick and mortar businesses
Available from the 5th January 2023.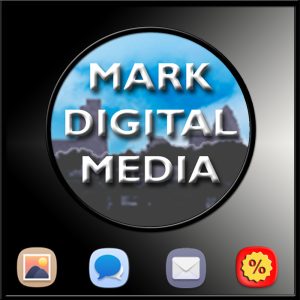 The perks for ownership of the NFT's are;
20% discount on any service or product
Email consultation on one issue or question
Free 1x Hour 1:1 video consultation
Free website analysis (1x website)
These will be redeemable once for each NFT minted.
Each perk can only be redeemed once per NFT.
PRICES
0.04 ETH 1x perks
0.08 ETH 2x perks
0.12 ETH 3x perks
0.16 ETH 4x perks
Use the form below to register now to join the list of first buyers for a discounted starting price of 10%.
Or to redeem an NFT for any of the above perks.